Did you know there are SO MANY super talented authors and illustrators located right here in Atlanta? Well, WE DO and it's the joy of our little bookseller lives to celebrate and share them with you! That is why we are so incredibly excited to host Laura Freeman and Connie Schofield Morrison at Little Shop to listen to them talk about their beautiful picture books, This is Tap and Stitch by Stitch! Laura and Connie will be reading their books and maybe even drawing a few pictures for us, so make sure you save your spot for what's sure to be the storytime event of the century!
Tickets:
Admission: $0 That's right, this event is free to attend! However, you still need to "purchase" a ticket for everyone in your group! Please reserve your space here
You must purchase a book from Little Shop in order to enter the signing line! Both books are available below
Venue:
Little Shop of Stories Upstairs Event Space
About the books:
This is Tap!: This is a story about tap dancing, a distinctly American art form that blended English-Scottish-Irish clog dancing with African tribal dancing. And it's about a boy, Savion Glover--who was born to feel the music—to dance and perform and invent. And to delight and awe audiences with the movements of his body.
Soul meets sole.
From that day on, Savion danced.
All the time. Not practicin'. Livin.
'Tippity, tippity, tappity, tappity, TROMP, TROMP, TROMP!
Follow Savion's journey as beats crescendos into a love of dancing as self-expression. This picture book biography creates music with words and story, and dance with color and composition. Child and parent can read the rhymes and onomatopoeia together while enjoying the bold artwork.
Savion Glover revitalized modern tap dancing with his jazz and hip-hop influenced "free-form hard core" style. From his appearances on Sesame Street and choreographing Happy Feet to his Tony award-winning musical Bring in 'da Noise, Bring in 'da Funk, Savion has inspired a new generation of tap dancers. Read more about his impact on music and dance in the afterword.
Feel the movement with bright, electric art from Laura Freeman, winner Coretta Scott King Illustrator Honor for Hidden Figures. Hear the music with Selene Castrovilla's bouncing, bold rhymes. This is Tap! brings Savion's exuberant story of creativity and passion to young readers.
Stitch by Stitch: This picture book biography weaves together historical details, vibrant collages, and the words of her own journals to bring to light the life and beautiful work Elizabeth Hobbs Keckley, the seamstress who bought herself and son out of slavery. Lizzy's story of hardship and resilience offers an untold side of history during a time of great injustice and change.
Born enslaved in 1818 on a Virginian plantation, Lizzy experienced and witnessed unspeakable cruelty. When she was sent to workfor a tailor, her wages went to her master, not Lizzy. However, the beautiful gowns that Lizzy created attracted the attention of the wealthiest women in Virginia, even Mrs. Jefferson Davis. With money from her patrons, Lizzy bought her freedom and her son's freedom working tirelessly stitch by stitch, going on to design gowns for the First Lady Mary Todd Lincoln and grow an influential career.
This inspiring story about an unsung hero is beautifully illustrated with oil paint, cut paper and fabric collage and hand-embroidery by Elizabeth Zunon that brings Lizzy's dresses to life. Connie Morrison writes with straightforward honesty and clarity, seamlessly including research on fashion, life, and politics of the time. The backmatter includes a bibliography for further reading.
About the illustrator and author:
Laura Freeman is an African American illustrator who was given an NAACP Image Award and Coretta Scott King Illustrator Honor for Hidden Figures. Other honors include 6 Junior Library Guild selections, Chicago Public Library Best of the Best List, and state awards.
Connie Schofield-Morrison is a mother, author, and entrepreneur. She and her high school sweetheart Frank D. Morrison run an art gallery called Morrison Graphics in Atlanta, GA that Connie manages while also taking care of her children and writing books in her spare time. Stitch by Stitch is her first book with Holiday House.
Event date:
Wednesday, March 22, 2023 - 5:00pm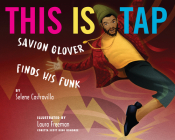 $18.99

ISBN: 9780823438631
Availability: On Our Shelves Now
Published: Holiday House - March 28th, 2023
A bouncing picture book biography of the tap dancer behind the Happy Feet penguin, illustrated by the Coretta Scott King Illustrator Honor Winner of Hidden Figures.

---

$18.99

ISBN: 9780823439638
Availability: On Our Shelves Now
Published: Holiday House - November 9th, 2021
An awe-inspiring African American woman! A talented seamstress, born a slave, bought freedom for herself and her son.

---