Please click here to register!
Award-winning author Annie Barrows is visiting Little Shop of Stories! Yes, the same Annie Barrows who writes Ivy & Bean series and the Iggy series! She'll share her new picture book, "Like" - a fun, funny book filled compare-and-contrasts about how humans are all alike! Annie will read aloud her new book, sign copies, and answer YOUR questions!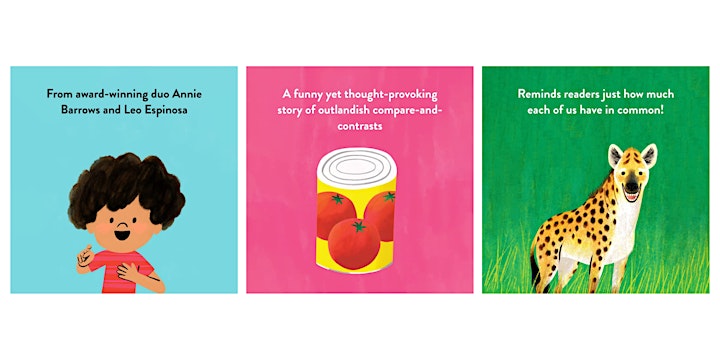 Tickets / Details
Join us at Little Shop of Stories on Thursday, Oct 6th at 5pm!
Due to limited seating, advanced registration is required. When registering for this event, please reserve a ticket for each member in your party to ensure seating for all. Please click here to register!
Masks will be required throughout the entirety of this event.
While admission to this event is free, attendees must purchase a book from Little Shop of Stories to gain admission to the signing line. When registering, you will have the option to reserve a copy of this title.
This title and other books will be available for purchase at the event, but supply will be limited (so reserve your copy today!)
About the Book
From bestselling author Annie Barrows and Pura Belpré Honor award recipient Leo Espinosa, this funny yet thought-provoking picture book offers a sequence of outlandishly fun compare-and-contrasts that show how humans are much more like each other than we are different.
A NEW WAY OF SEEING: The use of comparison and contrast gives readers a new lens through which to see themselves and others.
HUMOR WITH HEART: Annie Barrows uses her trademarked humor to get readers laughing and thinking.
GREAT READ-ALOUD: The silly and surprising text is the perfect read-aloud for homes and classrooms.
Perfect for Parents, Grandparents, Gift-givers, & Educators!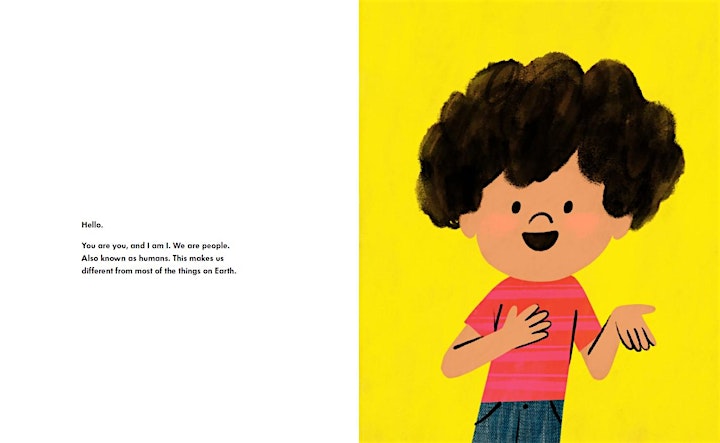 About the Author
Annie Barrows has written scads of books for children, including the New York Times bestselling chapter book series Ivy + Bean, as well as the Iggy series, a young adult novel, some picture books, and a couple of books involving magic. If Annie could be like something else on earth, she would probably choose an excavator. Or a tiger. To find out more about Annie, visit www.anniebarrows.com.
Event date:
Thursday, October 6, 2022 - 5:00pm

$17.99

ISBN: 9781452163376
Availability: Usually Ships in 1-5 Days
Published: Chronicle Books - September 20th, 2022
From bestselling author Annie Barrows and Pura Belpré Honor award recipient Leo Espinosa, this funny yet thought-provoking picture book offers a sequence of outlandishly fun compare-and-contrasts that show how humans are much more like each other than we are different.

A NEW WAY OF SEEING: The use of comparison and contrast gives readers a new lens through which to see themselves
---